The European Commission has published an infographic specifying the nature of the 50 projects that have received funding under the 2015 call to tender linked to Horizon 2020. According to the commission, the funded projects are spread over the entire chain of energy efficiency, from research and innovation to solutions for consumers right throughout the industry. 478 projects were evaluated for funding, and the Commission proclaimed itself delighted at the interest shown in the project.
The infographic below shows the breakdown of the different types of project to have received funding: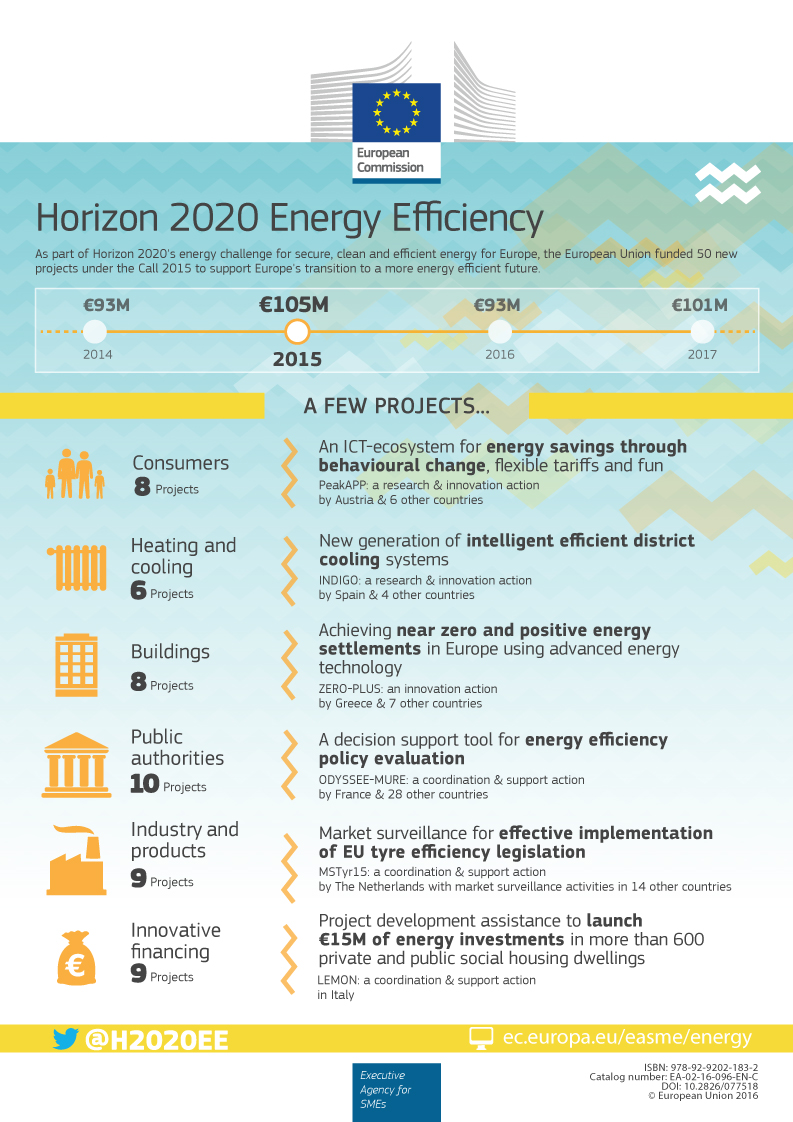 As can be clearly seen from the infographic, heating and cooling networks have featured quite strongly among those projects to have received funding. It is to be hoped that this will serve to reassure and give encouragement to the industry that it has a strong role to play in energy transition and also the energy organization of tomorrow.