Valmet, the Finnish pulp, paper and energy solutions company is to supply a boiler for remote heat production to the Seinäjoen Energia Oy thermal power plant at Kapernaum in Seinäjoki, Finland. This new boiler will allow the company to increase the use of renewable fuels with the goal of producing urban heat. Valmet received the order for this equipment at the end of the last quarter of 2020, with delivery of the boiler scheduled for fall 2022.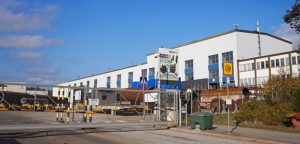 The new boiler will be built by Valmet from scratch, right from the fuel supply silo to the stack. The boiler ordered by Seinäjoen Energia Oy at Kapernaum in Seinäjoki, Finland is the Valmet BFB boiler which uses bubbling fluidized bed technology and operates on a wide range of biomass. The boiler also includes a flue gas condensing unit, an electrostatic precipitator and a factory-wide Valmet DNA automation system, among other features.
The boiler has a fuel capacity of 49.5 MW and a maximum district heating capacity of 56.5 MW with the flue gas condensing unit.
It should be noted that Seinäjoen Energia Oy is owned by the city of Seinäjoki which provides its customers with district heating, electricity and water supply services. The company has around 4,500 customers for district heating for annual heat needs exceeding 500 GWh.