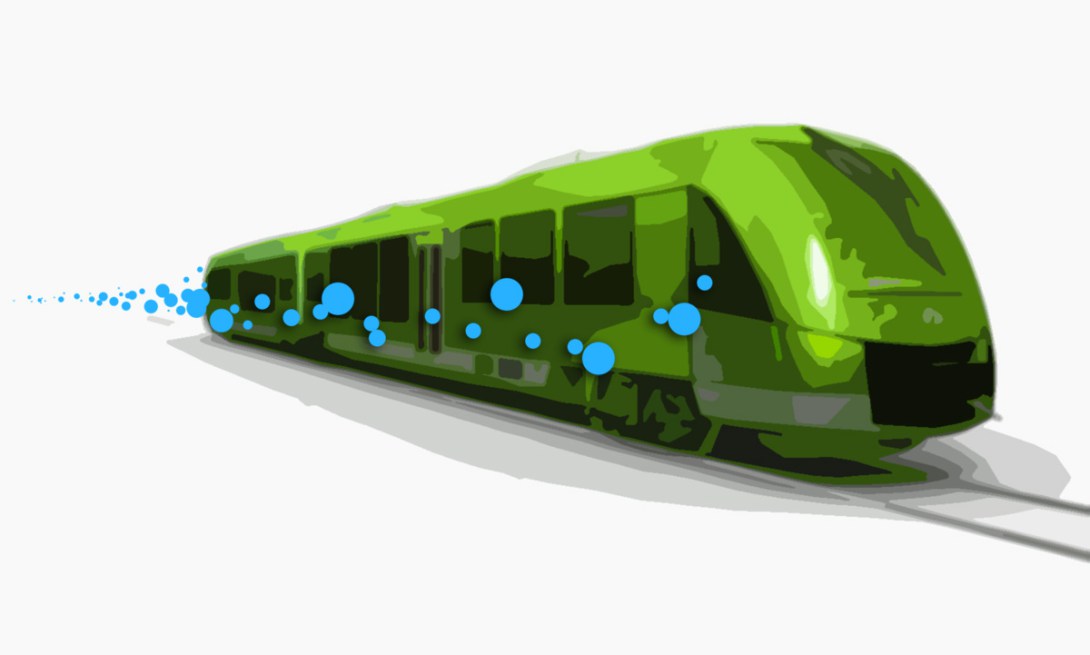 Alstom is working on what will be the first fuel cell powered regional train in Germany when it goes into operation in late 2017.
Renewable Energy Focus reports that the Coradia iLint train is replacing a diesel power plant in order to unveil the first zero emissions train, with the fuel cells introduced offering the same level of performance.
The first train is expected to enter service on the Buxtehude–Bremervörde–Bremerhaven–Cuxhaven line in Lower Saxony starting in December 2017.
During acceleration phases the fuel cell power output will be mainly used to supply traction power demand from the traction inverter and the onboard systems power demand via the auxiliary converter. During these phases power from the lithium-ion battery will be used to boost acceleration.
The level of fuel cell power depends on the amplitude and duration of high power demand; short acceleration phases with limited power demand will be mainly supplied by the battery.
During phases of lower acceleration or coasting, part of the fuel cell power will be used to recharge the battery, next to its power supply to the onboard systems, via the auxiliary converter. If the battery is sufficiently charged, the fuel cell is powered down to only supply the onboard systems and auxiliary converter, reducing hydrogen consumption.
Alstom is working on a fuel cell train in Germany, which is expected to follow a regional route and enter service at the end of 2017.
The train, the iLint Coradia, would be the first zero-emission train, replacing its diesel engines with fuel cells offering the same level of performance.
During the acceleration of the train, the energy delivered by the fuel cells will mainly be used to power the traction and the systems on board. A lithium-ion battery will help if needed.
The energy produced by the fuel cells will mainly be used in the phases of slow acceleration, while the battery will provide the energy in the phases of short acceleration, less gourmandes.
In this case, the energy from the fuel cells will be used to recharge the battery and power the on-board systems.
When the battery is fully charged, the energy supply of the batteries will be reduced to limit hydrogen consumption.