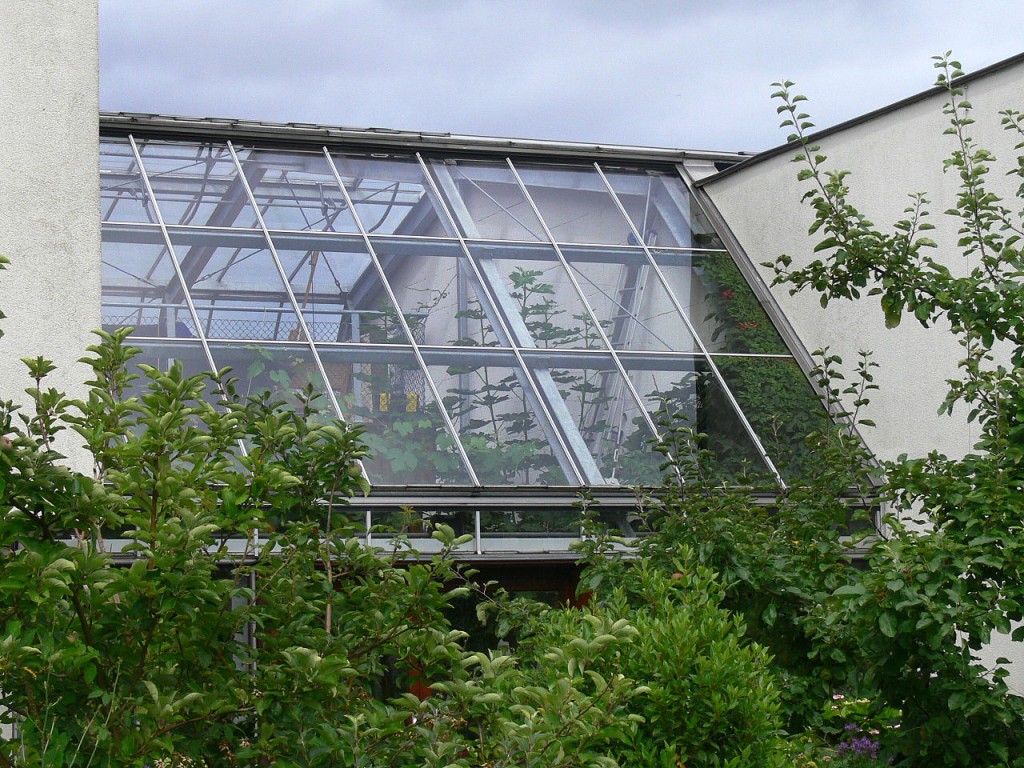 The thermal module of an apartment, just like substations or pre-insulated steel pipes, is an integral part of the elements that constitute a heat network. They are located at the "end of the line", that is to say in the end users' homes. Specifically, they can provide heating and hot water from a single primary hot water network. Sounds confusing? Don't worry, DHC News are here to explain everything.
Three functions for the same apartment thermal module
For starters, the obvious: a thermal module apartment cannot function if it is not linked to a collective boiler or a heating network, via a substation.
This device combines three  distinct but complementary features:
– It allows the incoming and outgoing flow of hot water to be separated via direct connection with the substation.
– It takes care of distributing the heat in the apartments of a dwelling.
– It is responsible for establishing a personalized breakdown of costs of heating and hot water consumed.
In short, the thermal module apartment ensures user comfort. It also allows better management of consumption and adapts to consumer profiles!
A new Title V for integration into the Thermal Regulations 2012
According to the manufacturers, it could be sold, by 2017/2018, from 30 000 to 50 000 thermal modules apartment. It must be said that these facilities are getting a Title V – Generic System – which applies to all models.
This Title V allows thermal modules manufacturers to integrate their products to the apartment RT 2012. Recall that the 2012 thermal regulations, following the Grenelle 2 environmental, applies to building permits from 28 October 2011 – for new buildings in the tertiary sector and residential buildings in ANRU area (national Agency for urban renewal) – and from 1 January 2013 for all other new buildings. It aims in particular simultaneous limitation of energy demand and consumption, and a "good level of comfort in summer."
RT 2012 provides for a method of calculation, called Th-BCE 2012. Specifically, included in the latter, the thermal modules apartment should increase in construction projects for new housing and democratize the technique of individual central heating. A promising device in terms of energy savings!
Thus, the market for thermal apartment is expected to reach € 100 million modules per year in 2018. Experts believe that they should equip the third new housing.
The benefits of a thermal module apartment
It must be said that this technology has many advantages over conventional systems for heating and dispensing hot water.
For example :
– Its relatively small size – usually on the order of 15 cm x 40 cm x 60 cm, weighing about 20 kg – makes a home thermal module a space-saving piece of equipment.
– It is usually fairly easy to install and quiet in operation.
– A flat thermal module is more secure than individual heating solution gas, since it requires no combustion inside the housing.
– Prices are quite varied (from 800 € per unit H.T. to over € 1,800 H.T.) for an installation for a reasonable cost.
– It allows, compared to a centralized solution, reduce distribution losses.
– It produces hot water instantly without "heating time" like a water heater to conventional gas.
– By not needing to store water, the thermal module apartment did little dirty. A thermal module apartment does not require to provide major maintenance costs.
Thus, a thermal module apartment combines the advantages of a collective boiler and those with heating, for a relatively low cost and a faster return on investment than any other heating solution!
With integration to calculate the energy performance required by the new thermal regulation law called 2012 the thermal modules apartment should become, in the short term, a credible solution to power from a heat network a set of housing. They present anyway many advantages: heat and reliable hot water, individualized consumption, small footprint, etc. France might even be inspired to promote the development of this technology, its neighbour across the Rhine in Germany, a 1981 law allows tenants to request a decrease of 15% on their heating bills if the latter is not individualized!